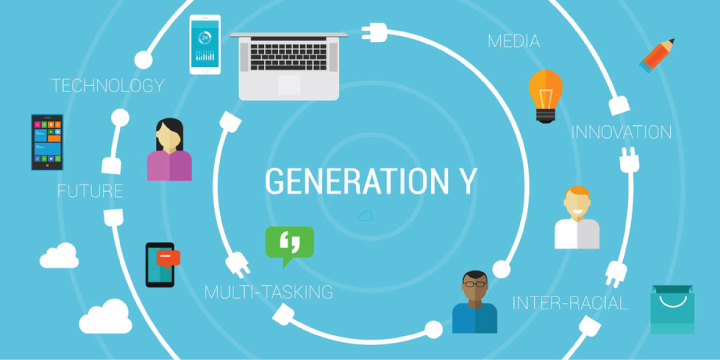 The Millennials make up a majority of the entire global population, and are the consumers of today and tomorrow, thus making it incredibly important for companies to reach out to them. Writing for Gen Y is perhaps one of the most challenging tasks. They're as easily bored as they are stimulated, which is the biggest hurdle when writing for them. Considering this, we compiled a list of tips that help when facing this mammoth task.
IT TAKES THEM SECONDS
Truth is, millennials are always in a hurry. Your copy has the power to make a lasting impression on a person within seconds. If they don't like what they first see…well, that's where it ends. Immediately. They have to be hooked, strategically, using powerful elements that they can relate to. Turns out, in an era of Instagram, Snapchat and Pinterest, that really isn't difficult.
THEY DEMAND ENTERTAINMENT
The Millennials love to find themselves amused with something on the internet. YouTube, Vine and Boomerang have managed to capture the attention of people, with videos of different lengths. The clue is:
Engage
them. The content has to be original, brisk, and personal. With the rising number of smartphone users, it is also important for all content to be native to mobile phones. It has been projected that there will be 204.6 million smartphone users in India, alone. A whopping number such as this, makes it safe to assume that your target audience will view your content on a smartphone.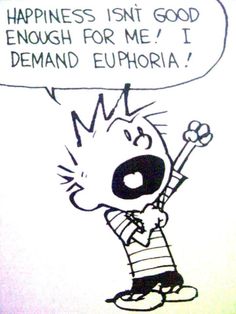 FASCINATE THEM
Establish a connect with the millennials. What they relate to, is what they read. From trends to contemporary issues, millennials feel most strongly about something that their values are in harmony with. Telling them a story helps build a bond that is far beyond the commercial – It is emotional, and directly impacts their personal, ethical and social values. Connect your writers with them, and introduce them to guest bloggers. Mankind is a curious lot, and they love knowing more about who gives them what they read.
INFORM
Millennials
love
to learn. Today, classrooms are out and the internet is in. Give a millennial a textbook, and he'll sleep. Link him to an article about literally the same thing, he'll thrive. The more your content can teach in a matter of moments, the more engaging it will be. Listicles are the perfect example – people adore them. They scan, they get hooked, they learn.
REMIND
Frequent snippets of content keep millennials engaged. Brands that post content more often, are the brands that usually succeed in effectively retaining their fan-base. Instagram, Youtube, Pinterest and other such visual-oriented platforms are the best way to keep our visual
creatures
engaged. Long form articles help, too. These are articles that are longer than approximately 1300 words, and are considered 'share-worthy'. It's the best way of generating content that is meaningful, hits the right note, and goes viral.
KISS
While a KISS would be great, What we're talking about is the golden rule of copywriting – Keep it simple, stupid! Avoid fancy words picked up from a damned thesaurus; avoid jargons; basically, avoid anything that takes you far too long to frame – odds are, your audience isn't going to understand it in daily context. (However, some contemporary internet jargons could work, if placed correctly. If I said 'smh' right now, it's probably because I
am
shaking my head at the thought of chat jargons, and now you know.)
INCREASE RELEVANCE
Editing is very ,very, very important. Add relevant images, infographics, gifs, change headlines – put yourself in the audience's place. Like a wise person once said, 'The essence of identifiability is famous quotes.' (No, nobody ever said that but I got your attention there. Ha!)
USE. MEMES.
I cannot put into appropriate words the reach that memes have. Millennials
dig
memes. Give them memes, with the latest news, and they're probably yours for eternity. (…Ah, would you look at that, I did manage to put the sentiment into words.)
DRIVE CONTENT THEIR WAY
You probably want to use the platforms millennials use, to generate effective traffic. Facebook and LinkedIn are
old.
Use Reddit, Medium, Tumblr and StumbleUpon and you'll see a sudden surge in the number of your audience. The logic is simple – you drive content their way, on platforms that they're more likely to use, and they'll see it.
DO YOUR RESEARCH
One thing that will remain constant is the amount of research you will do. From analysing what the millennials like, to analysing what the internet provides – it's a given process that will not change. Getting millennial writers on-board helps create content for the millennial audience, for they identify with each other better than anybody else can.]]>
Know More:-
https://fruitbowldigital.com/fruit-blog/taming-the-millennials/