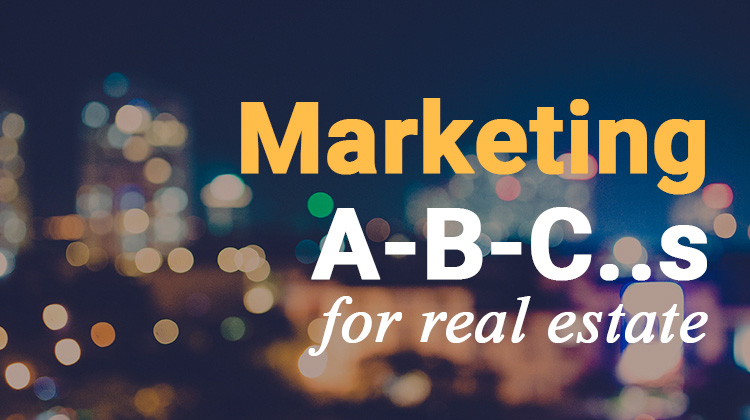 Most of them - the ABC's are pure fundamental / basic & require nothing more than a common sense approach & a little bit of marketing sense. It does not mean to stop being creative in marketing at all.
But with so many things & pressure of sales month-on-month, majority usually ignore the basics in order to try out something new or copy the competition & fail at it.

Below are the 5 basic things to keep in mind before planning any marketing activity.

Objective of the campaign –
Awareness, Sales, Brand Engagement, Customer Service?

What is your objective for each campaign.. Is it a mix of all put into a single campaign?
The result would most probably be a mix of a lot of things with no desired output.
A better marketing decision would be to define single goal for each campaign. Keeping a single goal means you know where to focus the marketing effort on & where to allocate the ad spends to.
Maybe if my goal is customer service, probably a CRM solution can be the best investment I can make to ensure effective service from my team & doing shallow advertising.
Think like your customer –
Just because I usually take this road to work, I want my Ad to be displayed on that prime hoarding placement. Is it to satisfy your personal ego? Do your customers take the same road for you to target them with this ad?
A better marketing decision would be to be more strategic & put yourself into the customer's shoes (think buyer personas). This may sometimes require Primary research data, but having an on - ground research report usually is recommended. This is usually a 1-time activity but something that will define your marketing mix.
Targeting your audience –
Don't try to advertise everything to everyone.
Do you really need to do market your project by doing that expensive Print Ad when your objective is to get more leads & not awareness?
A better marketing decision would be to first define the target audience & finding effective ways to advertise. If Digital Channels help you reach out to your prospects better, why not take the plunge & invest more on digital advertising. If you are already thinking like your customer, you would know easily which would be the best channel for me to put my Ads on?
Be Consistent –

Is what you communicate differently on the Hoarding, Print, Website, Brochure, Social Media at the same time? Is the look & feel different for each of them?
A better marketing decision would be to take a cohesive approach in terms of marketing activities & be uniform across all channels. Most of the times, the website & brochure have outdated info, the property portals showcase wrong info. Can't be more confusing for today's buyer who relies on multiple touchpoints to research about your brand to come into their consideration set.
Value vs Price –
World class amenities with 3 side open apartments at the lowest price..
There are always competitors who differentiate themselves by Price. There can be only 1 brand in a particular market who quotes the lowest of low price. Are you that brand or you have something more beyond just the price?
A better marketing decision would be to focus on differentiators beyond just price. Focus more on USPs that you feel define your product. There are always buyers in the market who will buy your product beyond the 'cost' value it is priced at.
Maybe a nice video that highlights my product & effectively communicates would be something that is engaging rather than a Plain Walkthrough. If not, probably I can invest a bit in a VR video for my interested clients to put forth the selling points for my product & also deliver the right experience.
Reference