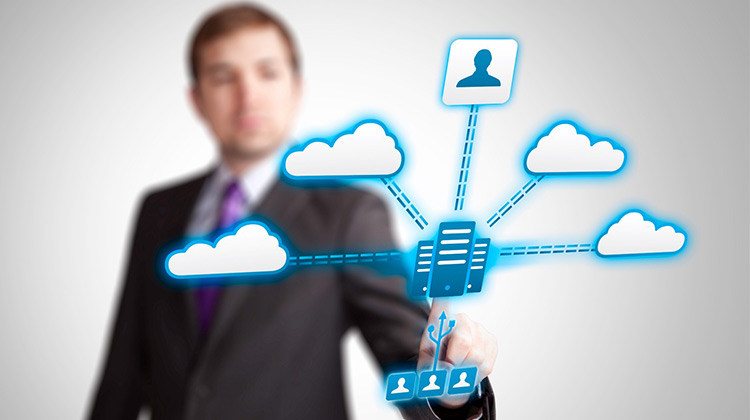 Can you imagine running a business today without a telephony system? A telephone call, which gives your customer the advantage of direct human contact (as opposed to emails), is still one of the most effective business solutions and sales drivers today.
In fact, according to our research, telephony contributes to as much as 30-40% of conversions in digital campaigns today (for Real Estate companies) in India.
The only thing that's changed and advanced over the years, is the technology behind that call.
Traditionally, all voice and data communications were conducted using conventional business telephone equipment such as a Private Branch Exchange (PBX). Installing it involves buying of required hardware, which includes a server with the proper number of interface cards (if needed) to be able to connect the telephone company with the IP phones as well as hiring in-house experts to manage and oversee the systems and paying for system upgrades when they become available.
With the advent of the internet and cloud computing, you no longer need this conventional equipment.
Cloud Telephony
marks a next crucial era in the evolution of telephony.

Wiki defines it as "Voice services and more specifically the replacement of conventional business telephone equipment, such as a Private Branch Exchange (PBX), with third-party VoIP service." In simpler terms - cloud telephony is nothing but telecom solutions to manage your business needs (call, SMS, IVR, etc.) without the traditionally associated hardware & expensive licensing.
Let's see how Cloud Telephony will help your business:
1) Fits your financial model:
Cloud telephony usually allows any organisation to choose two financial paths: A communication framework with no CAPEX or limited CAPEX. This kind of flexibility is one of its supreme advantages. As every business organisation has different requirements (in terms of scale) cloud telephony allows you to modify your model accordingly.

2) Self-Updating:
As the data and services extend from a central service provider, new applications and features are incorporated as soon as they become available by the provider, thus future-proofing your communication infrastructure. Also, providers have more resources than users, making new and better feature sets possible.

3) Predictable Monthly Costs:
Not only do monthly communication costs reduce, they also find a singular and consolidated form in a monthly invoice. Based on your usage, it is highly predictable and provides great convenience - especially to SMEs.

4)Work-Mobility:
Cloud telephony seamlessly provides on-the-go solutions to home as well as mobile workers, making it ideal for salespersons.

5) Scalability:
The impeccable flexibility of cloud telephony allows the system to match your capacity and requirements, which could be to add or remove persons/users or even be location-based.

6) Tracking/Analytics:
On an easy and comprehensive dashboard, the customer is provided with accurate details of all the calls made along with access to the recordings in the form of a proper analytics chart.

7) Competency improvement:
SMEs can now focus on delivering customer satisfaction via their innovations, while the telephony bit is taken care of by the experts!

Sales Solutions and Cloud Telephony
Customising for small businesses and providing value added features seems to be the latest trend in Cloud Telephony. Providers have started integrating business processes into their offerings to customise it as per varying requirements. Most of them offer CRM integration, custom analytics, multi-agent access, customised IVR flow and more, thereby adding value to the basic cloud telephony bit and helping boost your bottom line. A few of the good cloud telephony providers in India include Ozonetel (www.ozonetel.com), Knowlarity (www.knowlarity.com) and Exotel (exotel.in).
At Sell.Do,
Amura
's Marketing, Sales and Advertising Automation Platform, we also use cloud telephony to provide customers with a seamless and scalable communication platform and better convert leads into sales.
"One of the prime reason for opting Sell.Do was its voice communication services. They have a robust system wherein all the calls are recorded & our team can access it from anywhere including mobile applications. We find the platform very stable which leaves us carefree allowing us to invest more time with our clients."